Choosing the perfect gift for someone is not an easy task, especially when it comes to that gardener friend who has it all. When it comes to gifts for gardeners, you should go beyond the realm of decorative house plants or gardening tools, although those are useful as well. If you look for the best gifts for gardeners, you should let your creativity shine!
To help you out, we've created a comprehensive list of great gifts for gardeners. We also know that every gardener is unique, so we decided to split these amazing gift ideas into seven different categories. Read the guide thoroughly, as you will find there something nice for each of your gardening-loving friends, from useful gardening tools and accessories to succulent pots and decorative planters, exotic indoor black plants, games, and many more.
For ease of navigation, you can just click on one of the categories from the table of contents below.
Table of contents:
So, without further ado, here's our list of the best gifts for gardeners:
Do you want some gifts for gardeners who have everything? Why don't you start with some gardening and botany-related board games? Your friends and family members will definitely not see this one coming. Moreover, you can all play together and share your love for all things green in an entertaining way!
1. Garden-Opoly Board Game
This board game is one of those perfect gifts for gardeners that love to spend time with their family and friends.
It is similar to Monopoly, but it's all about plants and flowers. It's specific to life on the farm. The player can buy different elements and trade them for greenhouses.
Garden-Opoly is a board game for two to six players. It can get as competitive as Monopoly if a player adds an aphid infestation in someone's greenhouse.
The best part about it is that every card contains useful and interesting information for each plant.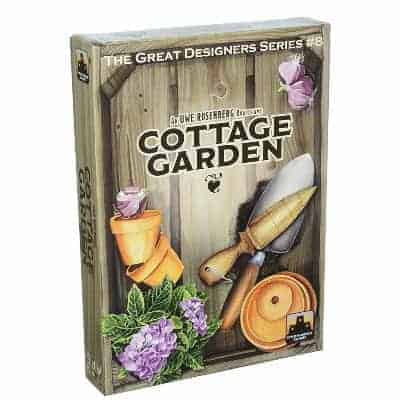 2. Cottage Garden Board Game
This board game can be played by one to four players (yeah, it can be played by one person) and is basically an amazing puzzle.
By playing this game, the players will have to assemble their own cottage garden, which will look different every time.
The best part about the Cottage Garden board game is that it has incredible artwork and attention to detail. However, it has a lot of components, which can make it pretty hard for someone who's not used to board games.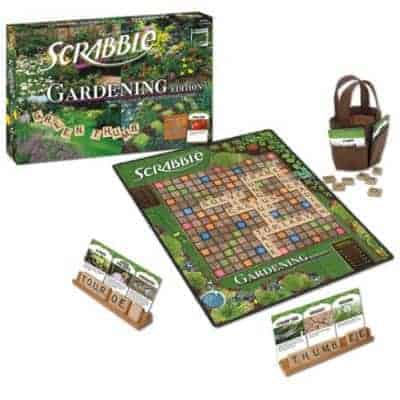 3. Gardening Scrabble Board Game
Here's a game for the classic gardener who knows every gardening related word and wants to show off or for the one who wants to learn them all! As you can figure it, it is among the best gifts for gardeners with experience.

The Gardening Edition of Scrabble follows the same rules as the original game but has a gardening theme. It can be played in two to four players, and it has 25 cards, called "Seed Packet," to enhance the gameplay and scoring.
Also, the playing board has a gardening theme and, according to the customers' reviews, it's a fantastic board game for any age!
When you think about the best gift for gardeners, you should also consider accessories. And we do not mean indoor gardening or landscape accessories like self-watering pots or garden hoses. We mean jewelry, bags, socks, and many more. After all, if science-fiction and fantasy buffs can wear items inspired by their favorite comic books, movies, franchises, and so on, why cannot gardeners wear botany-inspired accessories? Well, let's see some examples!
Next in line on our list of best gifts for gardeners come the indoor gardening accessories that anyone would love to have. Either your friends care for succulents and cacti indoors, grow an air plant, or consider embracing the notion of hosting inside plants that grow in water only, then you will find your inspiration in these suggestions. Keep in mind that these items also make amazing Christmas gifts for gardeners and even great gifts for vegetable gardeners. You will see it in just a few moments!
We are sure it sometimes feels it is hard to find gifts for gardeners who have everything, but did you consider home decorations and even pieces of art? Check out the suggestions below and find the best gifts for gardeners with a strong sense of style!
1. Plants & Leaves Wall Art
A cute and stylish gift for the gardener who enjoys both art and gardening.
You can choose between 30 different artworks featuring different leaves and plants, or you can customize your own!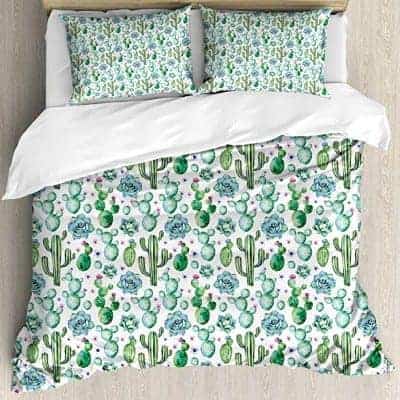 2. Cactus Bedding Set
This cactus bedding is available in three different sizes (queen size, king size, and twin size).
Because it is made from brushed microfiber fabric, it's super soft and comfortable.
The set includes a duvet cover and one or two pillow shams (depends on the size). Also, only the front of the duvet and shams are printed.
When it comes to outdoor gardeners, the first gift ideas that may pop in your head are drought-tolerant plants or, on the contrary, shade-loving plants, depending on their landscapes' features. On the other hand, you might think about gardening tools and accessories. Well, we have a little bit of everything for everybody, so check out our suggestions below!
Remember when we said in the beginning that some of the best gifts for gardeners include seeds, bulbs, and whole plants? Well, we reached that particular section of this guide, so let's see together some of the most amazing plant seeds or bulbs you can gift your nature & beauty-loving friends and family members!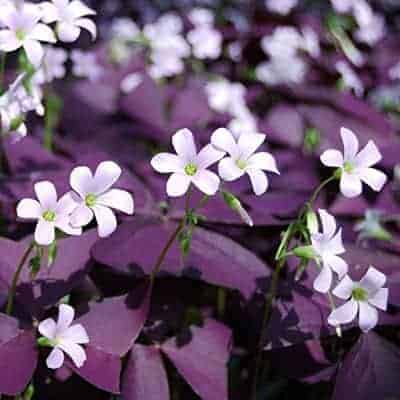 1. Oxalis Triangularis Bulbs
Also known as Love Plant, Oxalis Bulbs are the perfect gift for the special gardener in your life.
Love Plants have an incredibly long life and can be passed down from generation to generation as an 'heirloom plant.' Some of the most spectacular black plants to impress even the most seasoned plant lover, Oxalis plants are also very hard to kill, making them great gifts for gardeners who are also beginners.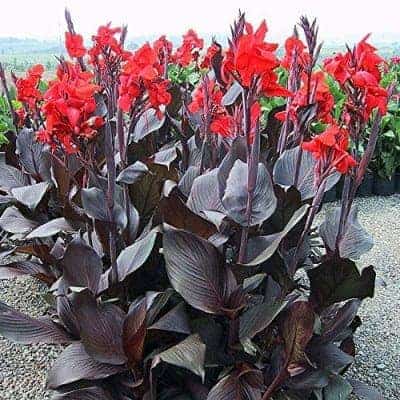 2. Tropicanna Black Canna Rhizomes
Think for a second about that gardener friend who always brings the garden to another level.
If they don't have the Black Lilies in their garden collection yet, you definitely have to get it for them. Famous for their combination of dark-chocolate foliage and large scarlet red flowers, black lilies make fantastic black plants to grow outdoors!

3. Amaryllis Growing Kit
The Amaryllis Growing Kit is one of the best Christmas gifts for gardeners that you can consider on your shortlist this year!
The kit contains a Red Lion Amaryllis bulb, a pot, a saucer, and a professional potting mix, as well as planting instructions.
We reached now that section of our guide where everything goes! In case you did not like our suggestions so far (your friend already has the items on the list or you want to make a more out-of-the-box impression), check out the items we suggest next!
1. Crazy Plant Lady Mug
There's no better way to showcase your love for plants than owning one or more mugs who back you up.
This mug is a perfect gift for any type of gardener, especially the crazy ones.
It's made from ceramic, and it's both microwave and dishwasher safe.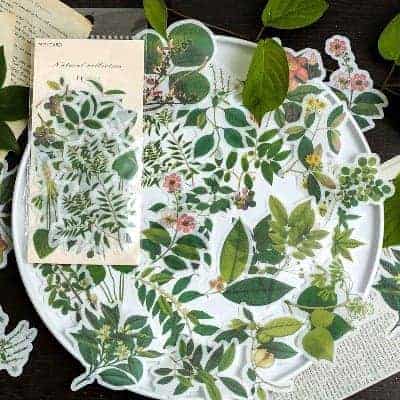 2. Plant Stickers
Of course, plant stickers, because everyone needs to see and learn that our love for plants is real.
The pack contains three sets of 20 different plants, in other words 60 stickers.
The stickers are high-quality, made from 'washi,' and are perfect for almost any environment.
However, they are not waterproof.
Best Gifts for Gardeners: Bottom Line

There you have it, our list of all the best gifts for gardeners. We're planning on adding more gifts ideas to this list, so stay tuned!
If you have any recommendations or unique gifts ideas, please let us know by adding a comment below! What gifts for gardeners that have everything did you find in your quests and which ones were the most successful? We would love to hear about your experiences and thoughts on the best gifts for gardeners, so drop us a line any time you want!